Hitting Squat Depth
17
Apr
2016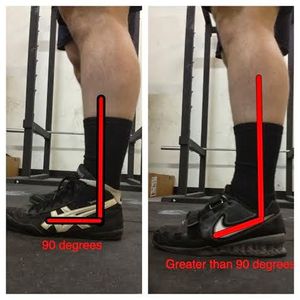 It's not as easy as it may sound. The right shoes for squatting will make it much easier for you to go deeper in the squat.
The picture illustrates how important the position of your ankle is for proper form.
If your form is on point, you can lift even more weight!